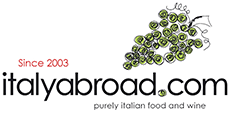 Spend £50.00 and get free delivery
£5.95 DELIVERY CHARGE
FREE DELIVERY FOR ORDERS ABOVE £50

Earn 15 reward points on this produce
Melon Vodka 70cl, Illegal Vodka (70cl)

Earn 15 reward points on this produce
Why we love it
Discover this fantastic melon flavoured vodka This Melon Vodka is the perfect spirit if you're looking for the best equilibrium between vodka and fruit: 100% wheat vodka, 20% alcohol and real melon bites..
The artisan who made it
The Illegal Vodka spirit distillery is located in Piedmont, here, they make Italian vodka, both straight and flavoured. There's a variety of flavours to choose from, including: mint, lemon, peach and melon and as well as that, there's sparkling vodka and ginger vodka.
Be the first to review this product and you will receive a £10 voucher