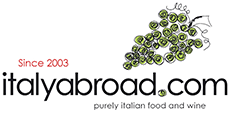 Spend £50.00 and get free delivery
£5.95 DELIVERY CHARGE
FREE DELIVERY FOR ORDERS ABOVE £50

Earn 1 reward points on this produce
Mela e Melograno, Bio Rosso (200ml)

Earn 1 reward points on this produce
Why we love it
A soft drink made with organic apple & pomegranate juice, 16%. A sweet and sour drink, the result of the best varieties of apples and pomegranates from exclusive organic farms, hand-picked to preserve the integrity of these precious fruits with high content of vitamin C and group B, potassium and polyphenols, which make this drink refreshing and naturally rich in antioxidants.
The artisan who made it
Located inside the Brughiera natural park in the province of Como, Lombardy, Fava Bibite is a small artisan company that has been making soft drinks for more than fifty years.

A family business that has always believed in the pursuit of quality: from using the best ingredients, to, accurate laboratory controls, and a very modern plant as to guarantee the best possible product.
Be the first to review this product and you will receive a £10 voucher