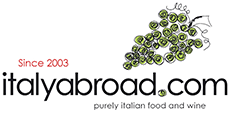 Spend £50.00 and get free delivery
£5.95 DELIVERY CHARGE
FREE DELIVERY FOR ORDERS ABOVE £50
Earn 1 reward points on this produce
Gassosa, J.Gasco (20cl)
Earn 1 reward points on this produce
Why we love it
This Gassosa is a soft drink that stands out amongst the sodas because of the floral aftertaste of the violet extract. This scented soda is velvety on the palate and mixes perfectly with a variety of drinks, including aromatic gins.
The artisan who made it
Based in Piedmont, J. Gasco is an artisan company that has added a twist to all the classic and non Italian soft drinks. From Cedrata to Chinotto and Limonata to Gassosa, their product range is all natural and make perfect cocktail mixers. Not only that, but the drinks produced by J. Gasco are great, healthier alternatives to mass produced drinks that are often packed with sugar. Whether you drink them on their own or enjoy them as a cocktail mixer, you'll be sure to love these delightful soft drinks.
Be the first to review this product and you will receive a £10 voucher