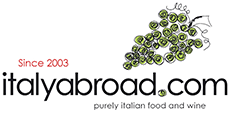 Spend £50.00 and get free delivery
£5.95 DELIVERY CHARGE
FREE DELIVERY FOR ORDERS ABOVE £50

Get in touch if you would like to be informed when back in stock
Earn 3 reward points on this produce
Organic Apple Juice 50cl, Punto Verde (50cl)

Get in touch if you would like to be informed when back in stock
Earn 3 reward points on this produce

Why we love it
Punto Verde apple juice is made with 80% fruit, no preservatives or conservatives, from fresh, organic fruit, and not from concentrate. These organic fruit juices are not only healthy, and will leave you feeling refreshed and energised.
The artisan who made it
In 1986, the Azienda Agricola Punto Verde was founded in Emilia Romagna and their credo was to grow their product organically, the owner, the Signora Annamaria wanted to give her family only the best but found she was unsatisfied with what was available in the shops, so she decided she would make some of her own and she created a variety of products, from healthy fruit juices such as orange or apple, and delicious jams such as peach with lavender.
Be the first to review this product and you will receive a £10 voucher