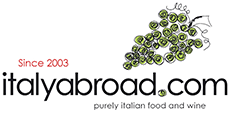 Spend £50.00 and get free delivery
£5.95 DELIVERY CHARGE
FREE DELIVERY FOR ORDERS ABOVE £50

Earn 13 reward points on this produce
Amaro Black Note, Turin Vermouth (70cl)

Earn 13 reward points on this produce
Why we love it
Black is the new notes that can give bitter harmony intense and unforgettable every moment of pleasure. Strong but lovable, embellished with fresh citrus notes, Black Note is a higher quality product that uses only extracts of plants, herbs, flowers, roots, fruits, prepared directly from Turin Vermouth in its factory, with an exclusive extraction technology. Color: Caramel Taste: sweet and gentle. It has pleasant notes of nails clove and cinnamon with a lingering aftertaste of rhubarb.
The artisan who made it
Born in Turin, where the deep historic roots of vermouth originated in 1786, the Turin Vermouth distillery is the only distillery located in the former Italian capital. The current generation, led by the Sig. Rabottini, decided several years ago to open a distillery for the production of the original Vermouth, the drink that was served at all bars to all aristocrats, when Turin was the capital of Italy. The Turin Vermouth distillery uses family recipes, which have been passed down from generation to generation, with the very best ingredients to recreate the authentic vermouth. As well as Vermouth, the Turin Vermouth distillery produces some wonderfully luxurious Grappas.
Be the first to review this product and you will receive a £10 voucher