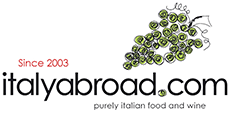 Spend £50.00 and get free delivery
£5.95 DELIVERY CHARGE
FREE DELIVERY FOR ORDERS ABOVE £50

Earn 40 reward points on this produce
Grappa Nebbiolo, La Mondianese (75cl)

Earn 40 reward points on this produce
Why we love it
Grappa is an Italian spirit, strong, brandy-like, drink made from grape skins, stems and seeds left over after pressing the grapes for wine. The Grappa Nebbiolo from La Mondianese is a young grappa obtained from Nebbiolo grapes distilled straight after the fermentation process and it is then refined in stainless steel containers for a period of at least six months. Dry and full-bodied, it has a fantastic nose typical of the variety and is suitable for Grappa novices.
The artisan who made it
On the beautiful hills of Montemagno, overlooking Castagnole Monferrato, is located La Mondianese winery which is run by Mirko Meneghello and Stefania Negro. Driven by their passion, they have restored an old farmhouse and created a brand new, modern cellar surrounded by six hectares of vineyards, in the Piedmont hills, in one of the smallest DOC, in the area of the Ruche'. Along with Ruche', they produce other native Piedmont grape varieties such as Grignolino and Barbera d'Asti.
Be the first to review this product and you will receive a £10 voucher