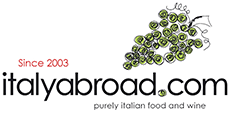 Spend £50.00 and get free delivery
£5.95 DELIVERY CHARGE
FREE DELIVERY FOR ORDERS ABOVE £50

Earn 4 reward points on this produce
Runner Ale, American Pale Ale, Birrificio Pontino (33cl)

Earn 4 reward points on this produce
Why we love it
Discover the Runner Ale, this straw- colored beer with a slight cloudiness , which enhances the craftsmanship. The foam is white and soft, respecting the style. It has a complex aroma and predominant result of American hops used. In the mouth there is a light beer but at the same time it has the necessary body to sustain the aromas, a soft but firm bitterness in the finish increases the drinkability.
The artisan who made it
The Pontino brewery is a craft brewery located in Lazio in the Pontino area, on the border with Campania and started, like many of our craft brewery, in a garage, where a group of friends started making beers as a pastime until it eventually grew into a full time job and yet, the passion is still there. Using only local raw materials, combined with the purest water from the local spring, the beers have a strong local imprint.
Be the first to review this product and you will receive a £10 voucher