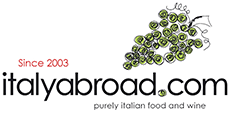 Spend £50.00 and get free delivery
£5.95 DELIVERY CHARGE
FREE DELIVERY FOR ORDERS ABOVE £50

Earn 4 reward points on this produce
More Uxorio Craft Beer, Birrificio Pontino (33cl)

Earn 4 reward points on this produce
Why we love it
This craft beer is black with purple reflections.. When the beer is colder, it is best appreciated... On the nose and in the mouth, you will smell and taste beautiful notes of berries...
The artisan who made it
The Pontino brewery is a craft brewery located in Lazio in the Pontino area, on the border with Campania and started, like many of our craft brewery, in a garage, where a group of friends started making beers as a pastime until it eventually grew into a full time job and yet, the passion is still there. Using only local raw materials, combined with the purest water from the local spring, the beers have a strong local imprint.
Be the first to review this product and you will receive a £10 voucher