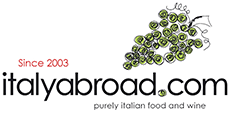 Spend £50.00 and get free delivery
£5.95 DELIVERY CHARGE
FREE DELIVERY FOR ORDERS ABOVE £50

Get in touch if you would like to be informed when back in stock
Earn 4 reward points on this produce
La Calavera (Mexican Lager), Birrificio Pontino (33cl)

Get in touch if you would like to be informed when back in stock
Earn 4 reward points on this produce

Why we love it
European hops, malt pils, temperature and fermentation times lager, extreme cleanliness, Mexican yeast... All those ingredients gave birth to La Calavera. It is recognisable because it's very drinkable and has a strong aromatic completeness, conceived through the encounter between witchcraft and symbolism to the streets to express the heat of our souls!
The artisan who made it
The Pontino brewery is a craft brewery located in Lazio in the Pontino area, on the border with Campania and started, like many of our craft brewery, in a garage, where a group of friends started making beers as a pastime until it eventually grew into a full time job and yet, the passion is still there. Using only local raw materials, combined with the purest water from the local spring, the beers have a strong local imprint.
Be the first to review this product and you will receive a £10 voucher