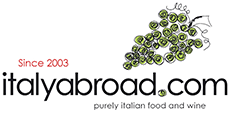 Spend £50.00 and get free delivery
£5.95 DELIVERY CHARGE
FREE DELIVERY FOR ORDERS ABOVE £50
Earn 4 reward points on this produce
Gjulia Sud 33cl, Birrificio Gjulia (33cl)
Earn 4 reward points on this produce
Why we love it
The Gjulia Sud is an Italian craft beer, top fermented dark beer with an intense and complex nose from Friuli Venezia Giulia. The Gjulia Sud is a big dark beer, rich, complex, with notes of malt, coffee. Velvety and smooth with liquorice flavours, still refreshing, Gjulia Sud is a meditation beer or a beer that matches perfectly with chocolate desserts. One of our favourite beers.
The artisan who made it
After having devoted their entire lives to winemaking, Marco and Massimo Zorzettig decided it was time to follow their passion. This passion was making craft beer and so Gjulia Brewery was born. They also decided that they would become one of the first Italian craft brewery "agricolo" , which means that they control the whole chain, from barley to beer using the pure water coming out of Monte Mia, this is vital for ensuring the quality of beers which are top fermented without any filtration or pasteurising.
Be the first to review this product and you will receive a £10 voucher