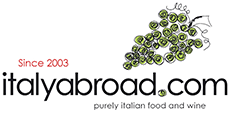 Spend £50.00 and get free delivery
£5.95 DELIVERY CHARGE
FREE DELIVERY FOR ORDERS ABOVE £50

Earn 8 reward points on this produce
Bastarda Doppia 75cl, Birrificio Amiata (75cl)

Earn 8 reward points on this produce
Why we love it
The Bastarda Doppia is a red beer, brewed with a certain percentage of chestnuts. The Amiata mountain has always been considered the ideal place to grow chestnuts. It cannot be defined as a beer-flavored chestnut, like other fruit beers, but just a specific type of beer. The Bastarda is produced by using Double therefore 10 different varieties of malt, 2 different types of hops and 40% (of the fermentable) chestnut PGI dell'Amiata. A key ingredient is the water. It is a top-fermented beer. Like all craft beers of quality, it is produced with the best raw materials and with simple, ancient methods. The final product, not pasteurized, has very special aromas and flavours. The second fermentation in the bottle leads to a natural carbonation, which dilates the stomach...
The artisan who made it
A dream of two brothers - the Amiata Brewery is, as the name suggests, a brewery located in the Amiata mountains in southern Tuscany. Started in a garage, from a passion for producing craft beers, the brewery has moved to a dedicated building but the passion is still very much alive. Using only local ingredients, clean water from the mountains, the purer the better, Amiata chestnuts, saffron and honey, from which the area is best known for, they only import the very best malts and hops from all over the world to produce their fantastic and truly unique craft beers.
Be the first to review this product and you will receive a £10 voucher