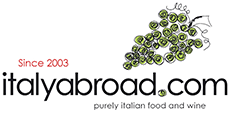 Spend £50.00 and get free delivery
£5.95 DELIVERY CHARGE
FREE DELIVERY FOR ORDERS ABOVE £50

Earn 7 reward points on this produce
Aldobrandesca Wheat Beer 75cl, Birrificio Amiata (75cl)

Earn 7 reward points on this produce
Why we love it
The Aldobrandesca is a wheat beer with a very persistent and well structured foam which remains adherent to the edges of the glass. It has a pale yellow colour, with opalescent, due to the yeast in suspension. In the mouth, there are aromas of fruits, mainly green banana and pineapple, which then give way yo a note of exotic fruits and citrus with notes of orange peel. The taste is perceived as elegant and well balanced. On the final intensify cardamom and coriander, to another always present, which are combined with hops... Serving temperature: 6-10°C Food Pairings: Meat: soups and dishes made with spelled, baked vegetables, omelettes. White meat (chicken and rabbit) or roast in aspic. Fish: seafood salads and sandwiches to seafood. Boiled fish and fried fish or squid.
The artisan who made it
A dream of two brothers - the Amiata Brewery is, as the name suggests, a brewery located in the Amiata mountains in southern Tuscany. Started in a garage, from a passion for producing craft beers, the brewery has moved to a dedicated building but the passion is still very much alive. Using only local ingredients, clean water from the mountains, the purer the better, Amiata chestnuts, saffron and honey, from which the area is best known for, they only import the very best malts and hops from all over the world to produce their fantastic and truly unique craft beers.
Be the first to review this product and you will receive a £10 voucher