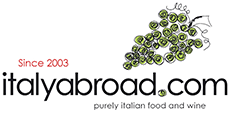 Spend £50.00 and get free delivery
£5.95 DELIVERY CHARGE
FREE DELIVERY FOR ORDERS ABOVE £50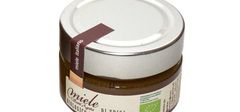 Earn 3 reward points on this produce
Raw Heather Honey, Sant'Agata (70g)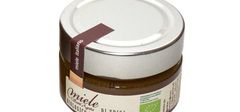 Earn 3 reward points on this produce
Why we love it
A fruity, with a marked taste, organic raw Italian Heather honey with a very delicate vanilla and candy aftertaste harvested in Tuscany. Excellent to sweeten when fruity aroma are needed or with semi hard cheeses.

Raw honey is pure, unheated, unpasteurized and unprocessed honey and preserves all the natural vitamins, enzymes, phytonutrients and other nutritional elements that are partially destroyed when the honey is heated. A lot of honey found in the supermarket is pasteurized honey.

Raw honey is rich in vitamins such as Vitamin C, B6, and thiamin and minerals like calcium, iron, and copper. Raw and organic honeys are also both rich in antioxidants and have antibacterial properties. Raw honey in particular becomes alkaline in the digestive system and helps counteract acid indigestion.
The artisan who made it
Sant'Agata honey was born out of the passion of Francesco. He set up Sant Agata honey in 2006, the year when he started the beekeeping activity. The honey business was born out of passion for bees and for nature with the aim to produce unique products "as the nature creates" and "as it used to be".

Francesco's passion for bees began in Greece, during a trip in the Kos Island - "I did not eat honey and i did not know the bees world" says Francesco. In the Kos Island Francesco met a beekeepers family that introduced him to Greek culture and to bees world and he never regretted it.
Be the first to review this product and you will receive a £10 voucher