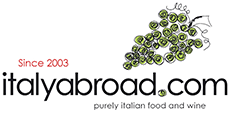 Spend £50.00 and get free delivery
£5.95 DELIVERY CHARGE
FREE DELIVERY FOR ORDERS ABOVE £50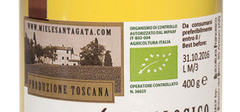 Earn 9 reward points on this produce
Raw Acacia Honey 400gr, Sant'Agata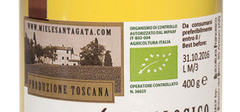 Earn 9 reward points on this produce
Why we love it
A very delicate organic raw Acacia honey with a very delicate vanilla and candy aftertaste harvested in Tuscany, a natural sweetener.

Raw honey is pure, unheated, unpasteurized and unprocessed honey and preserves all the natural vitamins, enzymes, phytonutrients and other nutritional elements that are partially destroyed when the honey is heated. A lot of honey found in the supermarket is pasteurized honey.

Raw honey is rich in vitamins such as Vitamin C, B6, and thiamin and minerals like calcium, iron, and copper. Raw and organic honeys are also both rich in antioxidants and have antibacterial properties. Raw honey in particular becomes alkaline in the digestive system and helps counteract acid indigestion.
The artisan who made it
Product has no producer description
Be the first to review this product and you will receive a £10 voucher