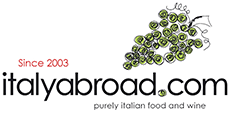 Spend £50.00 and get free delivery
£5.95 DELIVERY CHARGE
FREE DELIVERY FOR ORDERS ABOVE £50
Subscribe to our RSS feed

Wine writers, do you trust them?
August 13, 2008
0 comments
I recently wrote a letter to the editor of the magazine Taste Italia because in the magazine, their wine writer, Brian St Pierre, always review Italian wines from supermarkets. I find this unusual; I have to admit that the majority of wine writers do exactly the same, reviewing the same wines from the same retailers. I think wine writers should go beyond supermarkets, do the extra mile and discover unseen wines and grapes and not keep writing vintage after vintage about the same wine from the same shop sometime even giving incorrect information. On the 12th of June, on the Times Magazine Jane Macquitty reviewed for the second vintage in a row, a Gavi from Tesco made by Fratelli Martini. If you ask in Piedmont about Fratelli Martini and their wines, they will probably look at you like you were from another planet.

The Fratelli Martini is one of those companies that buy the grapes or the wine and then put them in bottles with their own labels, you may have tasted their Asti Spumante that put so many people off, and knowing this, the review made me laughing. For the 2007 vintage Jane says hand-harvested cortese grapes and for the 2006 she even said grown on Fratelli Martini's best hillside sites and hand-harvested. To be certain, I have even visited the company website, the Italian version, where in the land section, it confirms that the grapes used are bought from nearly thousand Italian wine makers.

Going back to the letter sent to the editor, below the text and her response and please let us know what your opinion is and if you trust wine writers or not.
Dear Editor,
I am writing to you following the Wine and Dine article appeared on your magazine on the latest issue. As a wine expert and lover of Italian wines, I find the reviews written by your writer uninspiring in the sense that the only wines featured are the ones available from supermarkets, he never goes the extra mile for more interesting wines. In addition to that, in his last article he complains about the supermarket range made by 10 pinot grigios and 8 chiantis. The reason behind it, and I am sure he is aware of, is because supermarkets don't have the staff to sell interesting wines and therefore they sell wine that people pick from the shelves and the wines mentioned above are a clear example. On top of that, Italian wine makers and wines, because of their huge number, are different from any other country and supermarkets don't have the knowledge and resources to search, so they rely on big wine makers.
Secondly, big wine makers, the one that your writer writes about, make the wines that consumers want, buying grapes and putting them into their bottle with, in many cases, not even growing the grape. Supermarkets also need to ensure a certain quantity and the majority of Italian grapes are only grown in small areas and with a limited production and therefore never get to the supermarket, also due to the higher cost in making them. From an expert point of view, the wines from supermarkets are certainly not the best examples of Italian wines. There are plenty of small producers that can offer better wines at a similar price and I am sure that your readers will appreciate the magazine and the section more if these wines were featured instead of something available from Tesco which has been made for Tesco or keeping the cost in mind.
Lastly, your writer mention grapes that according to him are worth trying however, these are now out of fashion, because supermarkets have started, due to the characteristics of the grapes (eg Nero d'avola for its high alcoholic content or primitivo), selling very poor and cheap wines that put customers off whilst there are plenty of fantastic wines and regions that are now coming to fashion and should be written about.

Response

Thanks for writing in - it's great to get feedback on the magazine. Brian St Pierre is a well-known and well-respected wine writer, but the reason that so many supermarket wines are featured is because we need to make sure that the wines are accessible to everyone and cater to all levels of knowledge.

Of course, he is aware that Italy has more to offer than is reflected in the wine pages. But I think that you are right - we could feature some of the lesser-known producers and wines. We do have to bear in mind that the many readers may not have the time or inclination to venture away from the supermarket for wine buying. In fact most readers are not big wine buffs, but have a greater interest in the food of Italy.

Anyway, I just wanted to let you know why the wine pages are so supermarket heavy and assure that we will make sure there is more of a mix in future issues.

Add a comment
No comments yet, be the first to write one