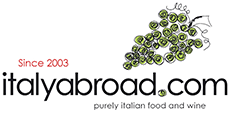 Spend £50.00 and get free delivery
£5.95 DELIVERY CHARGE
FREE DELIVERY FOR ORDERS ABOVE £50
Subscribe to our RSS feed

Wine competitions, what they really mean
March 14, 2009
0 comments
I am not a fan of wine competitions, however, especially in the UK market, a relatively young market, they are important; they help in selling wine, especially supermarkets' wines where there is no advice and wines are sold by the attractiveness of the label, their price or the review or award received. Only a couple of days ago, when walking down the wine aisle, I was surprised to read, next to the price tag, vintage 2006 medal winner, the only problem was that were selling a 2008 vintage, it was a Pinot Grigio at Tesco. In the same supermarket, another wine, a Valpolicella Ripasso, had an extract of a review saying a nice valpo ect. I don't know whether they had shortened the review, but a valpolicella is a completely different wine from the Ripasso, and I am not even entirely sure the review was referring to the same wine however, both examples prove the important of award/review for consumers when choosing a wine. There are plenty more examples I could mention.

Competitions are very important when selling wine and every year, in every competition, plenty of wines are entered, especially by supermarkets and big producers. On the other side, due to their cost, plenty of fantastic wines made from small vineries never get tasted or drunk. Competitions are a big business and generate large revenue for the organisers, there are company that make profits based on a single competition and to get vineries to enter their wines, recruit panels of stars, wine stars, as judges. However, I take competitions' results with care.

I have sat in a few Italian wine tastings as a judge and I can ensure you that it is a hard work and do believe there is a limit on the wines that can be tasted in a session. I don't believe in wine experts when saying that they can taste, with the same freshness and open mind, hundreds of wines per day. I also believe that judges have their own taste that has an impact on the evaluation of the wine and the result can be affected, even decided, by external causes to the wine itself.

I have been personally witness of two episodes proving what I am saying above about wine competitions and judges and their limited value. In 2006 I have entered the same wine at the Decanter World Wine awards and the International Wine and Spirit competition, it received a gold medal at the first competition and not even a mention on the second. What happened? Was the wine fantastic or poor? I think the answer lies somewhere toward the gold medal, however, something went wrong. Wines should be judged objectively and result should be similar between different competitions.

The other case I have witnessed refers to a Tuscan wine aged for 4 months in new barrels. The wine was entered at the last year International Wine Challenge and received a bronze medal. The vintage was 2006 and at the time of the tasting for the competition, the wine had only a few months of bottle and it needed a few more for the tannins to soften. The reason the wine only got a bronze medal, according to the judge/s, was too tannic. When I read the motivation I was very surprised, I was expecting the judge/s to know that aged wine needs time in bottle. If the same judge/s were tasting the wine now, would find it soft, smooth, with delicate, nearly sweet, tannins and would probably give it a gold medal.

My suggestion is to take awards with caution, doubting of wine sold simply because of their award or rating and to run away from merchants that only sells rated or winning wine, if they do, they probably buy wines because someone else like them and they cannot tell you anything about the wine and the wine maker. I would also invite you to post comments about any awarded wine that disappointed you and vice versa, any wine that really impressed you. Try to keep Italian if you can.

Add a comment
No comments yet, be the first to write one