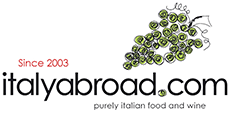 Spend £50.00 and get free delivery
£5.95 DELIVERY CHARGE
FREE DELIVERY FOR ORDERS ABOVE £50
Subscribe to our RSS feed

Waitrose comments, supermarket wines and the right price for a bottle of wine
November 8, 2016
0 comments
I recently read an
interview
to Pierpaolo Petrassi MW, Waitrose's head of buying in BWS (beers, wines and spirits) where he says that "retailers have a duty to articulate what people are paying for, and warning that the trend for lower prices across retail was squeezing margins and ultimately threatening sustainability of wine producer" blaming the large amount of £5 wines being sold in the UK. Strangely enough, independents have been saying the same for years now, but it never made the headlines.
Yes, retailers have a duty, they always had not just now that the competition between supermarkets is pushing them toward an unsustainable level, to explain the differences between wine and prices, however, Waitrose together with the other supermarkets, are the ones to blame for it, constantly matching each other offers and prices. This behaviour not only threatens the sustainability of wine producers but for the first time is threatening supermarkets as well and all this competition between them is starting to benefit independents with most of them avoiding all together being caught in the middle of this fight of Golias.
Independents love educating and talking to consumers about wine or any other product they sell, they are experts in their fields, they are passionate about their wines and can guide consumers through fantastic journeys, pushing consumers outside their comfort zone, on the other side, supermarkets will never be able to it. Yes, Waitrose maybe able to sell more premium wines because of the trust on its name, but would you trust someone who sells at the same time, what Mr Petrassi call "branded" wines and premium wines? If the branded wines are not good enough or not allow the winery to reinvest, why a good brand would sell them? If a consumer trust a name but finds the same product cheaper somewhere else, it will probably go and buy it, the name will not matter much.
Waitrose is probably coming out now because they don't have the same power as the other big supermarkets and are being pushed into a corner, being forced to sell the same wines Tesco and Asda sells matching their prices, squashing their margins even more. Wines should cost more not because wineries are not able to invest, I actually disagree, because wineries that sell wines to supermarkets have normally top of the range equipment but pay pennies for the grapes or wines because it all happens in the winery, so their profits are safe, but to ensure that wine lovers get to drink decent, enjoyable wines.
The other factor to consider when determining the right price for a bottle of wine is where the wine comes from. We live in a world where workers rights and wages are not the same, and making wine in Chile or Argentina is considerably cheaper than making wine in Italy or France or England, and if £5 will give us a decent bottle of Chilean merlot, it will not buy us a good Chianti or Chablis.
What is the right price to pay for a bottle of wine? There isn't a straight forward answer to the question, however, when thinking on what the wine is worth, we should consider the country, the grapes, the wine making process including any ageing, these factors should all be taken into account but if you are still unsure, then the best thing to do is visit your favourite wine merchant, where you will find plenty of great wines at the right price.
Add a comment
No comments yet, be the first to write one