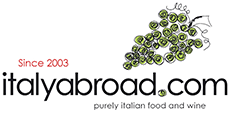 Spend £50.00 and get free delivery
£5.95 DELIVERY CHARGE
FREE DELIVERY FOR ORDERS ABOVE £50
Subscribe to our RSS feed

The truth behind cheap wines
November 24, 2008
0 comments
The magazine Which has recently published the result of a survey about supermarkets' promotions and the result were, for me, not surprising. What they found is that in plenty of cases, if not in all, the real discount was always different from the one highlighted. They have found that wines advertised as discounted by 50% were not at all discounted or discounted a lot less. What they did was to take the price of the wine the week before the promotions and then again, the reduced price and compare the two and the reality was that often, the price before the promotion and the price during the promotion were the same so no discount had been made and the promotions were only used to entail customers.

Wine and healthy food are possibly the only two products where economies of scale applies only to a very limited extent. Wine is made with grapes and grapes are grown in the vineyards, not produced in a factory, and needs to be looked after for one year. If, then we add, that each bottle of wine carries duty for nearly £1.5 and VAT, we can easily see that a bottle of wine is often cheaper than a bottle of coke which is made in a factory from a formula that does not require any human intervention if not in bottling it. During my wine tasting courses I always get asked two questions. The first is how the grapes can be different. Assuming that all other conditions in which the grapes are grown are the same, each vine can produce more or less grapes depending on the pruning. Obviously the more buds the more fruit and ultimately less quality. On the other side, less buds, less fruit, better quality. The second implies a better and more expensive wine. Another elements that determine a better wine, is the harvesting.

Not all grapes get to full ripeness at the same time and this even happens for grapes within the same vineyards, and they should be harvested at different time, however, machine harvesting and big producers do not do it, cannot afford to wait. A harvesting so made will produce a lower quality wine, but cheaper. Economies of scale, bigger purchasing power and lower prices, can only be applied to the bottles and closures which have a limited impact on the cost of the wine. So, if the wine is cheap is due to its quality and not because a supermarket or producers can buy big. If you don't believe me, try and see for yourself. Buy a bottle of cheap wine and another of a more expensive wine. If you think that the cheaper is better or the same than the other, please let me know the name of the wines.

I need to expand this last statement I made. Our philosophy has always been to import small producers because they offer better value for money, so, if we were drinking one of our wine with one from a trustworthy name, our wine will be at least as good as the other, at a cheaper price. When above I said cheaper, I meant those wines that are sold for a few pounds or discounted by 50%, a decent wine cannot cost less that £6. Another reason behind supermarket cheaper wines, is the vintage. Often, for vintage wines, they sell poor vintages, vintages that more conscientious producers have skipped or wines that have long gone these are only few of the reasons behind cheap wines, so nobody is giving anything for free and if it sounds too good to be true, probably it is.
Add a comment
No comments yet, be the first to write one