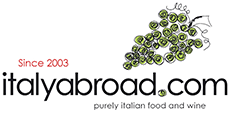 Spend £50.00 and get free delivery
£5.95 DELIVERY CHARGE
FREE DELIVERY FOR ORDERS ABOVE £50
Subscribe to our RSS feed

Prosecco.. made in Germany
Germany will now be able to bottle their own prosecco, using grapes grown in Italy. A recent sentence from the German court ruled that sparkling wine produced in Germany using Italian Prosecco grapes can be labelled as Italian. The sentence is based on the fact that the grapes imported in Germany are from Italy and therefore, according to the Italian law, respect the IGT (indicazione geografica tipica) requirements and the place where the sparkling wine is made has no relevance. The difference on the label between the German and Italian prosecco will be the IGT denomination on the label.

And whilst Italian prosecco producers have finally won their battle, the prosecco can now be DOCG (only the valdobbiadene and colli asolani area) if the producers want it, otherwise DOC, with the IGT denomination disappearing from the labels. The main difference, a part from the fact that a DOC or DOCG cannot be bottled outside the area and Germany or any other country even buying grapes from Italy will not be able to call it Prosecco DOCG, the main difference is in the yield, that goes from 250 q/h to 170 for the DOC and 130 for the DOCG and this difference will be tastable without being an expert.

The Prosecco DOC can only be produced in 7 provinces, between Veneto and Friuli, including the province of Trieste where the town of Prosecco from which the grape is believed to have originated is to be found. Prosecco is produced using the Charmat method, in which the secondary fermentation takes place in tanks.
Add a comment
No comments yet, be the first to write one