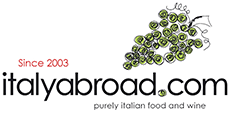 Spend £50.00 and get free delivery
£5.95 DELIVERY CHARGE
FREE DELIVERY FOR ORDERS ABOVE £50
Subscribe to our RSS feed

Prosecco? But which one?
September 7, 2009
0 comments
Can I have a bottle of Prosecco, please? Often when asking for a Prosecco in a restaurant, the real one, we are given something that has written Prosecco on the label but does not taste anything like the original. In the last few months, lots of different bottles with Prosecco on the label have flooded the market with big differences in price between them; by the way, when buying a bottle of Prosecco or sparkling wine in general, don't forget that they carry £2.055 duty.
The same happens when buying a bottle of Prosecco from the Supermarkets, before there was only one type to choose from, now, there are many with no explanation of the differences between them. The Prosecco, in the last couple of years has seen its consumption growing significantly, accelerated by the recession, where many lovers of bubbles, have switched their drinking habit from Champagne to Prosecco, because a good Prosecco is better than a bottle of champagne at twice the price.
Prosecco is a grape, and therefore every wine made using the grape can use the name on the label, this is a partial explanation of the number of different Proseccos available.
The grape can be vinified still, semi sparkling and spumante and very often the confusion is between the last two. Semi sparkling or vino frizzante are wines that have undergone a partial second fermentation, whilst the Prosecco spumante are sparkling wine that have completed the second fermentation using the Charmat method. Examples of semy sparkling wines are the Lambrusco and the Asti.
The Prosecco spumante, made in Veneto, find its best expressions in the wines coming from the
Conegliano-Valdobbiadene
and Cartizze areas. Recently, a change in Italian law, has elevated the status of Prosecco coming from these areas as DOCG lowering the yield per hectare and therefore, reducing the production. So, if you are looking for the Prosecco, then look for the word spumante on the label. If you read vino frizzante it is the semi sparkling wine.
Add a comment
No comments yet, be the first to write one