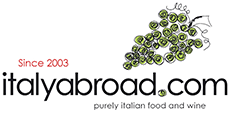 Spend £50.00 and get free delivery
£5.95 DELIVERY CHARGE
FREE DELIVERY FOR ORDERS ABOVE £50
Subscribe to our RSS feed

Pinot Grigio from Naked Wines, is it a mistake?
A few days ago I was surfing the internet and ended up on the Naked Wines website on the Pinot Grigio page and was astonished to read what the say about it; I could only find two explanations, either they have no idea about wines, at least Italian wines, or they are deceiving customers, could not find any other. Here explained why. On the pinot grigio page, they say If you have drunk a gorgeous Pinot Grigio, on holiday in Veneto, and wondered where you can get that quality here in the UK...look no further!, unfortunately though, they sell a Pinot Grigio from Abruzzo, centre of Italy, not Veneto and this Pinot Grigio is not delle Venezie. It can be seen where it says colline pescaresi IGT because IGT indicate the area where the wine comes from and, it is compulsory on the label , says hills around Pescara, that is in Abruzzo, not far from where I was born and lived for many years, so I know the area well.
A few information about the
Pinot Grigio
wine and grape in Italy to better understand. The best, and only, regions for this grape and wine in Italy are Veneto, Trentino and Friuli, and from the latter, the Collio area produces the best wines; these three regions are also known as the North East of Italy. Everywhere else in Italy, the grape does not produce the same results and therefore is not planted, except from producers or bottlers, surely not small, that hope to jump on the Pinot Grigio wagon exploiting the big request for the wine and lack of knowledge around the world.
I also made a quick research on Italian wine books and magazines, I had never heard of the producer before, and could not find anything. Botter is not a small producers is a bottler and I am not even sure they own vineyards. Naked Wines also says that they selected this PG out of a tasting of 59, with prices stretching up to £12 a bottle. I am happy to give you, at the same price (simply send us copy of the invoice from Naked Wines showing the wine) one of our
Pinot Grigio
, certainly from small producers, that are a lot cheaper than £12 and let you taste the difference and decide whether the difference in taste is worth the extra pounds.
This episode proves once again, a part from how important is to know and trust the wine merchant and big marketing budget do not make up for it, that Italian wines are different, good Italian wines and cheap cannot go next to each other especially when who makes them is a small producer. Unfortunately, in the UK, the Italian wines sold, like the one from Naked Wines have nothing to do with proper Italian wines and only make wine drinkers looking for a good wine moving away from Italian ones and this is frustrating, I am really passionate about Italian wines and I think Italy makes some of the best wines in the world, it has a huge variety of wines and grapes, produces wine with the uao factors and can please any taste, however, this is often forgotten because of the majority of wines available are simply cheap, poor quality wines.
Add a comment
No comments yet, be the first to write one