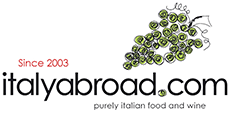 Spend £50.00 and get free delivery
£5.95 DELIVERY CHARGE
FREE DELIVERY FOR ORDERS ABOVE £50
Subscribe to our RSS feed

New wines just arrived...
February 27, 2010
0 comments
This is an exciting time for us, we have recently added plenty of new wines, including the
Franciacorta
,the Italian alternative to the Champagne, made using the classic method with the second fermentation in the bottle. I think, and I am not the only one, that Franciacorta offers better value for money than a Champagne not only because of the additional control and extra requirements prescribed by the DOCG appellation.
Bu this is not all, more wines will be added, my luggage and agenda is pretty much done for the Vinitaly, second week of April, where I will be tasting plenty of new wines and will bring them back to you. Our range will soon be the biggest range of high quality Italian wines from small producers available in the UK; there are a few sites that have copied us saying that they import from small Italian producers but when looking at their offering, I can see that not only they are not from small producers, but they don't import from Italy, they buy from other importers and the high quality mentioned is not there. I don't believe that a decent, drinkable, Italian wine can be found for less than about £6, if you do find one, please let me know that I will be happy to buy it.
On another subject, a couple of nights ago, I was watching the TV and found, by zapping, a very interesting program on BBC, Britain's really disgusting food, about what we eat and what is in it, however, like all other interesting programs, was on late, whilst plenty of junk programs are on prime time. These are what I would call educational programs and I think that children not just sleepless people like me should be able to watch, this is the only way if we want to start changing our bad eating habits and an episode investigating what goes in a bottle of wine could really open consumers' eyes and have an impact on the binge drinking culture because will move consumers away from cheap, tasteless, wines. Would you watch it?
Add a comment
No comments yet, be the first to write one