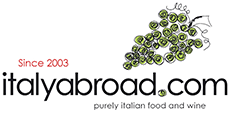 Spend £50.00 and get free delivery
£5.95 DELIVERY CHARGE
FREE DELIVERY FOR ORDERS ABOVE £50
Subscribe to our RSS feed

Naked Wine's Pinot Grigio - part 2
As you may have noticed, I had to change the title of my previous post about Naked Wines' Pinot Grigio because I got a call from someone at their office Naked Wines complaining about my post about their Pinot Grigio saying that they were not happy about it and it was a mistake on their side. I also had to take screenshots of the page because I felt threatened and I know they can afford better lawyers than I do.

I accept their explanation, however, I don't think that this is an acceptable mistake from someone who, for living, sells wine. They also say that this was the best value for money Pinot Grigio they tasted when I wrote about the quality of the wine.

I said to them that my post was not about quality, even though I, and all wine magazines and books, doubt about it but was about giving wine drinkers the right information for them to make conscientious choices. What they have done with the description, mentioning Veneto, and calling the wine Pinot Grigio delle Venezie is make consumers believe that the wine is a Pinot grigio delle Venezie when is not. Not even supermarkets are offering a Pinot grigio delle Venezie a £4.99. In fact one of the feedback left on the wine says that at £6.99 (what should be the normal price) "will buy a better wine in the supermarket".

I have just checked their website again and they have removed delle Venezie from the wine name however, Veneto is still mentioned on the description even though the wine does not come from there and they now know it. I let you make your own mind.
Add a comment
No comments yet, be the first to write one