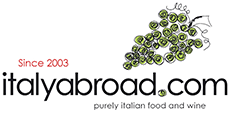 Spend £50.00 and get free delivery
£5.95 DELIVERY CHARGE
FREE DELIVERY FOR ORDERS ABOVE £50
Subscribe to our RSS feed

Low alcohol wine
September 30, 2009
0 comments
A debate about low alcohol wine has started creating two groups, pro and against. I belong to the second. This is the letter I sent to the Editors of all major UK papers.


Dear Editor,

I am an importer of Italian wine and have been reading on the papers about the debate that low alcohol wine has started with the biggest retailers building up plenty of stock for the coming Christmas season. I belong to the group of people that oppose to the introduction of low alcohol wine simply because I don't think that it will solve the problems this country is facing with regard to binge drinking and public disorder and is hoping to address with this wine and more than anything else, is not wine. Alcohol is a very important element of the wine.

Introducing a low alcohol wine will simply take people longer to get drunk, the problem is that many people drink simply to get drunk and therefore this solution will not solve the problem. I do believe that the only way to solve the problems we are facing as a country is through education. Wine dates back to 6000BC and not only is a drink but it has also been proved by many studies that it has healthy effects. However, like any abuse, has negative consequences.

To obtain a low alcohol wine, like someone suggested, is sufficient to add water or lemonade into it. I remember when I was a child, growing up in a small Italian village where the beer was considered posh and everyone was making his own wine, the elderly of the village used to play cards drinking wine with gassosa, an Italian sort of lemonade, because they knew that otherwise they would have been drunk in a few games and they were playing for the whole afternoon.

If we now introduce the low alcohol wine, what will be of the other alcoholic drinks? We will remove the alcohol from all drinks because plenty of us will switch their habits towards other alcoholic drinks? In the near future, to fight obesity, we will be taking off the supermarkets' shelves all fat food? I don't think this is the right direction.

Add a comment
No comments yet, be the first to write one