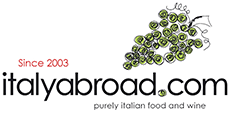 Spend £50.00 and get free delivery
£5.95 DELIVERY CHARGE
FREE DELIVERY FOR ORDERS ABOVE £50
Subscribe to our RSS feed

Latest addition to our portfolio
I am very pleased to announce that we have just added another fantastic small producer from Piedmont to our portfolio. From the heart of the Gavi area, Tenuta San Pietro, produces fantastic Gavi wines using only hand picked Cortese grapes from their vineyards, and a Monferrato Rosso, a red wine made with Nibio, a type of Dolcetto grape. Their Gavis, not only shows what a proper Gavi shold be, able to outshine many other more rated wines, but also the versatility of the Cortese grape that can produce white wine with structure and complexity that we do not expect to.
I have discovered them at the last Vinitaly where I sat at the Consorzio di Gavi stand, in a sunny morning, and tasted more than 100 different producers, famous and not, big and small. The
Gavi
Tenuta San Pietro had the highest score, it is what I was looking for in a Gavi, and it was only one of the very few that obtained the pass mark. I have always been very disappointed with the Gavi I had tasted, either because were bland, Gavi only in the name, or because they were lacking something. The Gavi Tenuta San Pietro is everything a Gavi should be. Why not try and let me know.
Add a comment
No comments yet, be the first to write one