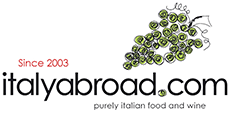 Spend £50.00 and get free delivery
£5.95 DELIVERY CHARGE
FREE DELIVERY FOR ORDERS ABOVE £50
Subscribe to our RSS feed

Italian wines in UK supermarkets
March 23, 2009
0 comments
I believe that education could be the solution of many problems, including wine related ones. I have discovered wine when I was only 2 years old, I was taught to appreciate and enjoy it but was also made aware of the problems it can give. I love wine, I enjoy it but don't abuse. The best way to start this education process is by knowing what is inside a bottle of wine. I tested Italian wines because this is what I know. Before we get to the point of this post, when reading the label of any Italian wine, if the label says Imbottigliato da, it means bottle by and this is used when the bottler does not correspond with the grape grower. When it does, the word imbottigliato is followed by another couple of words, an example is all'origine.

A couple of days ago I have decided to visit all major supermarkets, Asda, Tesco, Mark & Spencer, Morrison and Sainsbury to read the labels, or better the back labels, of their own labels and cheap Italian wines. If you have been following me on my blog, in many occasions I said that the Italian wine industry is characterised by lots of small vineries so my starting assumption was that wines from different supermarkets were all made by the same big ones. I started my discovery journey at Tesco, I have visited the Newcastle branches of each supermarket, and discovered that their suppliers were PI Spa, CAGI Spa, Martini, Cantina di soave, Equipe srl, Casa Girelli, Piccini. Another discovery I made is that many wines did not have any name but only a code identifying the bottler. This is perfectly legal, however, it is done when one of the party wants to hide itself. In this occasion I did not write down the codes and compare them with the others, but I am certain will confirm the findings.

I then moved to the next supermarket, Mark & Spencer, and seen that plenty of their wines, including their so called house wine, are made by two main companies, Casa Girelli and AVP SCA. Then it was the turn of Morrison where their main Italian wine suppliers were Cavit, Settesoli, Piccini (here they were using a different name on the label, Villa Gemma), Cantina Due Palme (again, using a different label) and Pasqua. Then it was the time of Sainsbury, where the main suppliers were Piccini, Cecchi, Cantina 2 Palme, Ascheri, Giv, Casa girelli, Araldica, Sartori. Lastly, it was time for Asda where the main suppliers were Cecchi, Settesoli, Casa girelli, Araldica, Casama, Equipe Srl. The ones above are only the companies behind the supermarket's own label and cheap Italian wines. All supermarkets had, in different quantity, good Italian wines but their prices was not cheap at all.

First conclusion, as we can all see, is that many names appear amongst the suppliers of more than one supermarket, I have also found that a few of them uses different brands for different supermarkets but I am confident that there is no difference in how the wines taste. Some of the companies found, are real wine makers, but the same wine with their name on the labels is at least 2 or 3 times more expensive, this should already tell us a lot about the wine we are buying. I have also found a couple of suppliers of which I had never heard of before, and I know the Italian wine industry and how to use google, I am pretty sure they are not wine makers but brokers, bottling supermarkets' own label wines at their required cost. I have written many times about that cheap and quality for wine, especially Italian, do not go together and this is another way of saying it.

Add a comment
No comments yet, be the first to write one