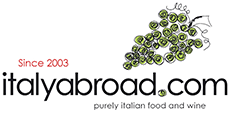 Spend £50.00 and get free delivery
£5.95 DELIVERY CHARGE
FREE DELIVERY FOR ORDERS ABOVE £50
Subscribe to our RSS feed

Is Progrigio the future of wine in the UK?
Progrigio, what a name for a wine, it reminds me of a tennis equipment brand. I was walking through the aisle of Asda when I saw it, had to go back and look closely at the bottle, I initially thought I wasn't reading properly. What next, Prozinf, for a Sparkling Zinfaldel, or MalPro, for a Sparkling Malbech? Or they both sound too much like medicines? In my almost 2 decades in the industry, this is the lowest point, and I always laughed at the thought of Lambrini.


Progrigio is trying to jump on the prosecco bandwagon, offering a sparkling wine using Pinot Grigio, another familiar name for British wine drinkers, hoping the "Grigio" in the name will prevent the product to miserably fail like all other attempts. Add an unmissable gold stamp on the front label saying "Italy's new sparkling wine" and an apparent consortium behind to give more authority to the wine, and all the ingredients for a proper wine are there, still Progrigio not only is not the new italian sparkling wine, you wont find a bottle in Italy, but Italians would never drink it, and Pinot Grigio sparkling is not new, it is already being produced and is simply called Spumante or with the name given by the winery, no "Pro" on the label.


After a bit of investigative journalism, it did not take me too long, I discovered that the consortium mentioned on the back label is actually registered to the address of an Italian Accounting firm and the trademark is owned by another Italian company. Progrigio is just a commercial name, and the consortium is a private entity, nothing to do with the other Italian wine consortiums.


Will Progrigio be a commercial success? I dont think so, despite being on offer at Asda at £5. I haven't tried the wine yet and I will not, the name itself and what I discovered tells me that the wine is not worth my money, not even £5.


I have previously written about Italian wineries and their working against each other ultimately damaging the Italian wine brand, Prosecco and the risks for its brand if the real consortium doesn't step in, and the lack of a national direction, but Progrigio, even if it touches all of those issues, is a completely different matter. Progrigio should not be sold as it is, it is an ethical issue for me, the whole package has been designed to deceive consumers, from the consortium to the stamp saying "Italy's new sparkling wine", this is a wine possibly created for the UK market, whether or not according to Asda specifications.


Only a few days ago, with other wine industry professionals, we were commenting and debating the fact that according to some, the UK wine industry is becoming marginalised and seen a place to dump cheap wine, today Progrigio answer all our doubts if we had any.
Add a comment
No comments yet, be the first to write one