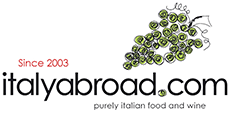 Spend £50.00 and get free delivery
£5.95 DELIVERY CHARGE
FREE DELIVERY FOR ORDERS ABOVE £50
Subscribe to our RSS feed

How the wine is made and what in the bottle
February 15, 2009
0 comments
This morning I went to a supermarket to get some eggs and milk and while standing, choosing which brand of free range eggs to buy, I started looking at the shopping baskets of the other people buying free range eggs. I don't shop at supermarket unless I feel lazy and for me all supermarkets are the same, I don't believe in good and bad supermarkets. I have tasted first hand and seen that everything tastes the same, I even found the company making the products being the same for different supermarkets, with the only difference being the packaging and the brand. I have learned that if you want to get something tasty from the supermarkets, when available, it costs exactly the same price of the shop around the corner.

Because I had not been in one for sometime, I was positively surprised to see the number of free range eggs now available. I remember only a few months ago, before the series of TV programs, there were only a couple of options for me to choose from, now they even took over the cages one. However, what I have also noticed is that consumers were paying a lot of attention for certain food items, the ones appeared on TV such as chicken, eggs or pork, but none for the others, including the wines. I could see free range eggs costing £2 next to a bottle of wine costing £3 or free range chicken costing several pounds next to the 3 for £10 wines. It is good that consumers are starting to look at where their food comes from, but, this should apply to all purchases, independently of whether they have been featured on TV or not. Reading the label is something that we are all capable of doing.

Only in the last few weeks, I have read of several cases of wine frauds, but I guess I read about them because I read industry reports and magazines and these cases never make the big TV. Also, newspapers and magazines keep reviewing and promoting cheap wine, I guess, they want to be near to their readers in this current climate but wine is made by grapes that, in their way, are similar to chickens or pork and depending on how they are grown produce different results. Lower yield means better grapes and better wine, a bit more expensive, but with a richer bouquet and more flavour. On the other side, cheaper wine but flavourless. It is our choice.
Add a comment
No comments yet, be the first to write one