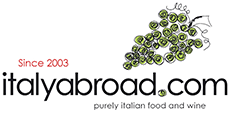 Spend £50.00 and get free delivery
£5.95 DELIVERY CHARGE
FREE DELIVERY FOR ORDERS ABOVE £50
Subscribe to our RSS feed

Give consumers what they want, even if it is cheap and bad wine
October 11, 2016
0 comments
We have just finished revealing the wines behind the numbers of our blind tasting and I am pleased to discover that the winner, according to the experts in the group, is our Chianti, which scored better than the other Chiantis bought from Asda, Lidl, Aldi and B&M. The idea came following my previous post about Italian wine appellations and a comment mentioning a Chianti from Lidl at £3.99, I offered to host a Chianti blind tasting at our bar, Ipsum Vinoteca in Leeds, and the challenge was accepted. Ten people, very different profiles and palates including wine experts, 5 Chianti and a Chianti riserva that we left out the tasting, and opposite results when comparing experts' and ordinary Joe's scores.

Whilst I always knew that supermarkets wines were worth the prices they were sold at, and I was certain they would not have scored well, my biggest surprise of all was to discover B&M and taste their Chianti, a hurry up, drink now, I said right now, bargain at £2.99, a once a good Chianti, that has now passed its best and on its way down, but still only visible to an expert palate, and much better than the Chiantis from the other supermarkets. Until tonight I had no idea of what B&M was and I had never come across a review for any of its wine in a paper or online. Following the tasting I visited their website and could not find the Chianti we tasted but found some of the usual supermarkets suspects, whether it was one off or other "drink me tonight" wines can be found need to be seen.

The other surprise was to find that ordinary Joes' highest rated wines were the ones scored the least by the experts and the experts' poorest wines were Aldi and Lidl, £3.99 the first £5.99 the second. Until the tasting I always blamed supermarkets, even in conversations between professionals, for selling cheap wines or like someone likes to put it, just decent enough, but these, including the Chianti from Asda, were not even decent enough, not worth their prices, when I suddenly realised that the ordinary Joe actually does not like good wine, it is not used to good wine, supermarkets are actually selling cheap and poor wine because is what their customers want, and they know it, they are selling what their customers tell them during their focus groups, and unless we start educating the ordinary Joes, there is no point in blaming supermarkets for supplying cheap and poor wine, once the education process has started, the same supermarkets will be forced to improve the quality of their wines, but until then, supermarkets are simply giving what their customers want and we like it or not, is cheap and poor wine.

Add a comment
No comments yet, be the first to write one