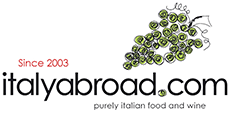 Spend £50.00 and get free delivery
£5.95 DELIVERY CHARGE
FREE DELIVERY FOR ORDERS ABOVE £50
Subscribe to our RSS feed

Finally someone else...
February 4, 2009
0 comments
A couple of days ago I have received an email from the Wine Gang with a link to their online magazine and this was written in the introduction:

Supermarkets and high street chains account for a good four in five bottles that we take home and many column inches in our publications, not to mention this one. But with a handful of honourable exceptions, the supermarkets have hardly covered themselves with glory lately.

By dragging wine downmarket to a point where their customers have come to expect cheapness at all costs, as it were, false expectations have been created that can't be fulfilled at the best of times, let alone in a time of recession and a floundering pound. Like it or not, wine, cheap wine especially, is getting dearer.

One of the legacies of this folly is that the high street has shown us all that cheapness bears little relationship to value. Given the quick fixes of price and convenience, you could be forgiven for overlooking the fact that the independents are more likely to score over the high street with broader selections of higher quality wines and better services adapted to meet the needs of their customers. (Anthony Rose)

I don't need to add anything to it, it is very clear. I have been shouting it for the last few years and suddendly, someone else has realised it. Supermarket have never offered good value for money, they have been selling cheap wine but nothing to do with value for money. I hope that now their columns will focus more on wines from independent merchants offering value for money and less from supermarket.

Add a comment
No comments yet, be the first to write one