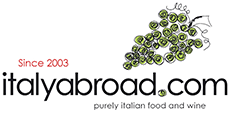 Spend £50.00 and get free delivery
£5.95 DELIVERY CHARGE
FREE DELIVERY FOR ORDERS ABOVE £50
Subscribe to our RSS feed

Finally here our new Syrah from Cortona
October 9, 2009
0 comments
After several test vintages, the 2007 Syrah Dal Cero Clanis has just been released and on its first vintage has already scored a silver medal at the Syrah du Monde 2009, the biggest international competition reserved for wine made with Syrah.
The Cortona area has proved itself in the last few years to be a perfect place to grow Syrah. The Dal Cero family, who has been making wines since the beginning of the Century, headed by the young and talented oenologist Davide Dal Cero has released the first vintage of their
Clanis
, a wine made with Syrah grown in vineyards located at 280 m above sea level, south facing, with vines aged 16 years or more.
With a yield of only 1kg per vine, with 5000 plants per hectar and using selected French clones. The grapes are manually harvested and then put through two stages of selection where only the best grapes are chosen. The wine is then aged in French barriques and tonneaux, partly new and partly no, for 16 months.
The result is an outstanding wine, elegant, full bodied.
The bouquet presents initially notes of ripe fruit, plum, blackberry, blackcurrant, and blueberry and successively shows candied fruit, chocolate, vanilla and toasted hazelnut. In the mouth amaze its balance and the great texture and length, indication that the Clanis will develop into a great wine. Presented in a Rhone style bottle, the wine certainly has a lot in common with the best wines of the Northern Rhone.
Produced in very limited quantity, this first vintage is now available
Add a comment
No comments yet, be the first to write one