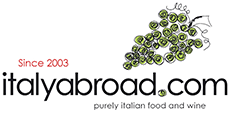 Spend £50.00 and get free delivery
£5.95 DELIVERY CHARGE
FREE DELIVERY FOR ORDERS ABOVE £50
Subscribe to our RSS feed

Do points influence consumer perception? Yes they do
September 18, 2009
0 comments
And I would add medals as well.. I read recently on a
post
on Dr Vino blog of the result of the study carried out by the ETH Zurich and published in the journal Appetite that concludes that the opinions of wine critics have an impact on a wine drinker's sense of taste . I agree with Dr Vino that the results are not surprising at all. To see how the rating influence consumer perception and willingness to pay more, all we need to do is to look at the wines on the supermarkets' shelves showing ratings or medals and their prices. Or the number of wines entered by each and every supermarket in the major wine competition to win a medal; I don't think that these competitions could be run if it wasn't for the supermarkets.
With regard to the question raised by Dr Vino about the opinion of the group with no prior information about the wine that has not been addressed by the study, I think it has been answered somehow when it says that the people who were told the rating afterwards rated the wine better than the group who were told that the wine had been given 72 points by Parker and worse than the group who were told that the wine had been given 92 points , to me it says that consumers tend to stay in the middle.
Unfortunately, we don't have many Robert Kenney and probably we would never had any Sierra Carche incident if Robert Kenney had only bought a few bottles like the majority of consumers and not several cases of a 40$ wine. Consumers do take ratings very seriously and often, if they don't like a good rated wine, they are afraid to say it. It will be a lot better and the good wine would be cheaper if consumers would trust their taste a bit more and less the ratings given by wine critics, there is still a long way to go before consumers will openly challenge the score given to a wine by a wine critic.
Add a comment
No comments yet, be the first to write one