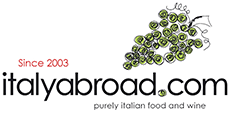 Spend £50.00 and get free delivery
£5.95 DELIVERY CHARGE
FREE DELIVERY FOR ORDERS ABOVE £50
Subscribe to our RSS feed

Boring, award winning wines
April 25, 2016
0 comments
I'm on my way back for the 16th time from Vinitaly 2016 in Verona sat on the plane and thinking about my 4 days at the fair and I have mixed feelings, excited for having stumbled across a few gems, tired for the 4 days of tastings in which i probably tasted well over 500 wines , 100 were done in just over 2 hours, disillusioned because I still don't see Italian working together for the good of Italian wine and lastly disappointed because, due to the importance of some wine writer, all wines are starting to be made the same way in the hope of making the best of the year list according to the same writers and sell the whole vintage, yes the vintage because next year at the top there will be another wine and last year ranking will be forgotten. It does not matter the people behind the wine, their history, their philosophy, it is all down to one wine.

This year I have been invited to the Opera Wines event, they will now probably delete my details, where are showcased the 100 top wines of the year according to Wine Spectators, and tasted all of them, did not tasted the sparkling because I already knew them, except an outstanding classic method red millesimato vintage 2000 from Emilia Romagna, starting with the whites and moving to the red to finish with the sweet. The whites, about 20, were, except one, aged, all similar, there was nothing about Italian whites wines and the uniqueness of Italian grapes, it was more about Burgundy white wines. The reds, again with very few exceptions, were all similar and what really struck me was that these wines had actually been made to suit Wine Spectators's experts, had lost their Italian character, and the scaring thing was to see the grape merlot in wine and regions you would never expect to, again to make Italian wines more international.

It is widely known that Wine Spectators's wine experts like burgundy style white wine and oaky, big, smooth red wines and every wineries is trying to make them, however neither burgundy or any other country has the same diversity and variety as Italy and by trying to please the magazine, their wines may be amongst the top Italian but will always come second in the top world wines simply because our grape and history is not theirs. It still surprises me how, in an era where people, through social media, drive changes and trends, some wine writer/magazine still has all this power, I cant think of any other industry and the only reason I can see behind it, is that wine is still seen as a scary subject. For me wine is all about the grape, the wood is an instrument available to the wine maker but like anything else it needs to be used carefully and thinking of the grape and the wine more than rating and sales, because eventually sales will come and will last more than a vintage.

Looking at my tasting notes, with a very few exceptions, and those exceptions had an Italian character, a personality, the almost totality of the wines would not have made my list, my list would have been made by wine representing their terroir, a word that has almost disappeared but only a few years ago it was on everybody lips.

The real highlight, an amazing experience, was a dinner inside the arena, a breath taking evening, where the majesty of the arena was just for us, where the arena's wall were our defence against bad wines but unfortunately some were able to slip in and were served to us. I really hope someone from the Vinitaly organization will read this post, because to celebrate Italian wine you want to toast with the best Italy can offer and not some very average wine that was given to you, I am guessing for free, by some big producers especially when it is served to an audience that, has chosen wine as their profession and will be promoting Italian wines all over the world.

Add a comment
No comments yet, be the first to write one